Our team's favorite marketing podcasts – that will keep you inspired and learning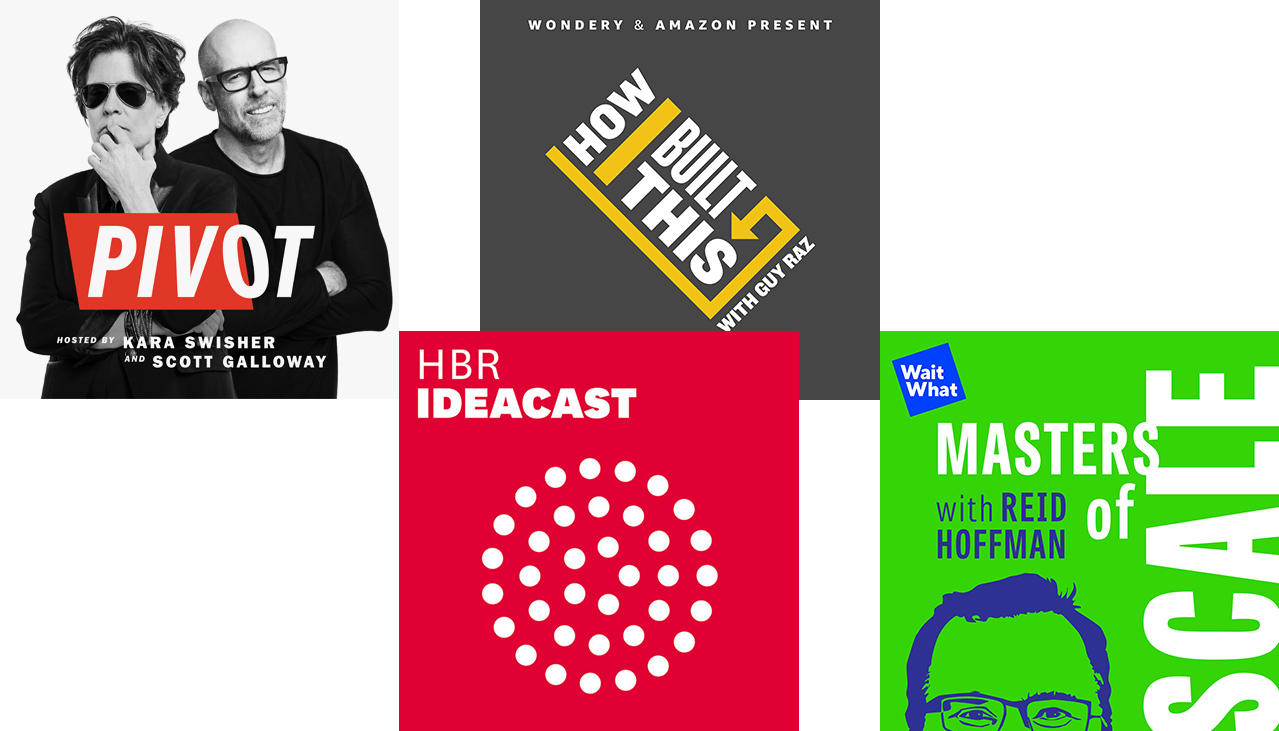 Digital marketing is ever-changing. Our clients rely on Social Doctor to be aware of upcoming trends and innovations. As a result we are voracious consumers of business and marketing content. One of the best mediums to consume business and marketing content are podcasts. Here are our team's top picks for marketing and business podcasts.
---
How I Built This
Guy Raz interviews the world's best-known entrepreneurs to learn how they built their iconic brands. In each episode, founders reveal deep, intimate moments of doubt and failure, and share insights on their eventual success.
Wisdom From the Top
From the creator of How I Built This, host Guy Raz invites you to listen in as he talks to leadership experts and the visionary leaders of some of the world's biggest brands. Along the way, you'll hear accounts of crisis, failure, turnaround, and triumph, as the leaders reveal their secrets on their way to the top.
Masters of Scale
Award-winning business advice from Silicon Valley and beyond. Iconic CEOs, from Nike to Netflix, Starbucks to Slack, share the strategies with host Reid Hoffman, cofounder of LinkedIn, that helped them grow from startups into global brands — and to weather crisis when it strikes.
Hard Fork
"Hard Fork" is a show about the future that's already here. Each week, journalists Kevin Roose and Casey Newton explore and make sense of the latest in the rapidly changing world of tech.
Pivot
Every Tuesday and Friday, tech journalist Kara Swisher and NYU Professor Scott Galloway offer sharp, unfiltered insights into the biggest stories in tech, business, and politics. They make bold predictions, pick winners and losers, and bicker and banter like no one else. After all, with great power comes great scrutiny. From New York Magazine and the Vox Media Podcast Network.
Work Life
You spend a quarter of your life at work. You should enjoy it! Organizational psychologist Adam Grant takes you inside the minds of some of the world's most unusual professionals to discover the keys to a better work life.
Harvard Business Review Idea Cast
A weekly podcast featuring the leading thinkers in business and management from Harvard Business Review.
This Week in Startups
Jason Calacanis and Molly Wood cover startups, tech, markets, media, crypto, and all the hottest topics in business and technology. They also interview the world's greatest founders, operators, investors, and innovators.
The a16z Podcast
The long-standing a16z Podcast returns to cover the most important topics within the world of technology. Brought to you by the minds at Andreessen Horowitz (a16z) and hosted by Steph Smith, each episode goes beyond headlines, giving listeners insider access to the edge of innovation.
Masters in Business
Bloomberg Radio host columnist Barry Ritholtz looks at the people and ideas that shape markets, investing and business.
---
We hope you give them a listen and enjoy. When you're in need of marketing consulting or services, Social Doctor is one of the leading digital marketing agencies for doctors and healthcare companies. Contact us to schedule a marketing conversation.