How company swag can help build brand loyalty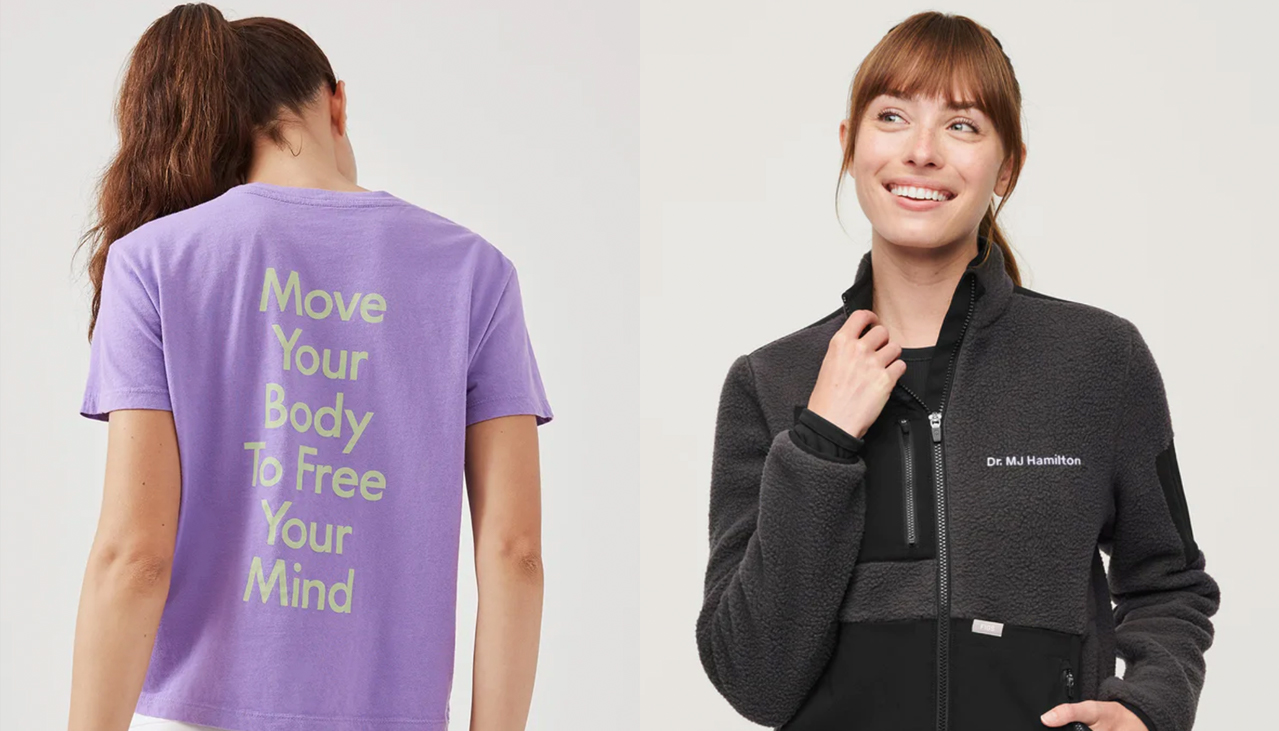 How is swag defined?
Swag is a $23B industry and it's only projected to grow. But does that mean it's the right fit for your practice? Should you be ordering branded items for your employees or patients?
Swag is promotional merchandise that can include items like scrubs, t-shirts, water bottles, tote bags, toothbrushes and more. Swag can be worn by employees, given away to patients, sold to raise money for philanthropic causes or sold for profit.
Is company swag beneficial for a healthcare brand?
Yes. Here are the top three benefits of swag, considerations to keep in mind, and a few ideas for branded products that people will like.
1. Increase brand loyalty
Healthcare is a service business.  The patient experience is almost entirely based on customer service and service outcomes. How was my interaction with the staff? How was the physician's bedside manner? Did the treatment resolve my issue?
The challenge of a service business as it pertains to brand building and patient loyalty is once the service has been provided, there is limited interaction between the business and the patient or client. This makes it inherently difficult for a service business to stay top of mind with their patients. Whereas a business that provides branded physical products, will see those products worn or used regularly by the team and patients thereby spreading the word about your practice to the community.  And, patients love swag! Swag can allow healthcare brands to create a physical representation of the brand that can be worn or used, and therefore act as an ongoing link between the patient, the business and the community.
2. Create brand awareness
Well – designed products that your patients are proud to wear, or use can double as advertising for your practice. Branded products may evoke questions from community members, effectively turning your patient into a brand advocate.
3. Employee Culture Building
Employees can wear branded products while in and out of the office. If all staff are wearing well – designed and branded scrubs, Figs as an example, it can convey professionalism.  Furthermore, company culture is important, especially for small businesses. Research shows that companies with an established culture have a lower turnover rate of 13.9% compared to 48.4% of those without. But no matter the size of the company, creating connections with team members can be a challenge. Providing company swag can help by promoting a sense of camaraderie and team pride while contributing to your unique company culture.
How to create company swag that you're proud of.
First, we advise that you decide on the products you'd like to create. There are many choices from scrubs, water bottles, tote bags, apparel, hats, toothbrushes, stickers and more. Once you've settled on the product, you'll want to focus on quality. A cheap or poorly made product can undo all the benefits associated with quality swag. Social Doctor is happy to help you find quality manufactures like Organic Basics, Figs, Imperial Hats, and Patagonia. Lastly, you'll want a simple elegant design that can be easily executed by a local embroider or screen printer.
If you're a physician or healthcare administrator who is interested in elevating your practice marketing, we can help. Social Doctor is one of the leading digital marketing agencies for doctors and healthcare companies. In addition to digital marketing, we can help consult and design physical advertisements like company swag. Contact us to schedule a marketing conversation.